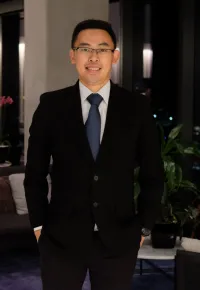 Kiki Setiawan, S.H., LL.M. is the Managing Partner of Kiki Setiawan & Partners Law Office. He has been practicing for many years to provide legal support to international and local clients and engaging in various investment and commercial legal transactions as well as litigation and dispute resolutions through court and out-of-court settlement.

Kiki has been supporting clients in Merger & Acquisitions (M&A), corporate restructuring, project financing, banking, Legal Due Diligence (LDD), employment, intellectual property rights, corporate secretarial and general advisory on business and commercial law. He has also been registered as the Capital Market Legal Consultant and member of the Association of Indonesian Capital Market Legal Consultants (HKHPM).

As a licensed Advocate and member of the Indonesian Advocates Association (PERADI), Kiki has been involved in civil, criminal, commercial litigation, suspension of debt payment obligations (PKPU), bankruptcy and liquidation cases. He has been handling Breach of Contract and Tort Civil Lawsuit, Fraud and Embezzlement Criminal Cases, representing clients as creditors in PKPU and bankruptcy proceedings and submitting PKPU application as well as acting as a Liquidator to wind up company.

During his career in some prominent law firms and multinational companies, Kiki has also counseled and represented wide range of multinational corporations from different countries in various line of businesses such as pharmaceutical, mining, manufacturing, trading, e-commerce, stevedoring, electronic and so forth.

Kiki has been trusted and registered as recommended lawyer at some embassies in Indonesia such as US Embassy, Australian Embassy, German Embassy, Italian Embassy, Canadian Embassy, Singaporean Embassy and other embassies. In addition, he has been one of Indonesian local experts for the Women, Business and the Law of the World Bank research team.

Kiki holds his Bachelor of Laws (LL.B.) from the Faculty of Law, Atma Jaya Catholic University of Indonesia, majoring in Business and Economic Law and Master's Degree in Law (LL.M.) from the University of Melbourne focusing on Investment and Commercial Law under the Australia Awards Scholarship.